Linked
15 Aug 2022 - permalink
Venstre skriver i deres boligudspil, at de er klar over at ejerboliger er svære at få råd til i mange byer:
Der er en særlig udfordring med de unge førstegangskøbere, som kan have svært ved at få fodfæste på boligmarkedet. […] Den udvikling vil Venstre tage et opgør med og gøre boligmarkedet mere tilgængeligt for almindelige hårdtarbejdende danskere, der også har en drøm om at eje deres egen bolig.
En del af deres forslag indebærer et skattefradrag til boligopsparing:
Derfor vil vi indføre en boligopsparingskonto til førstegangskøbere. På kontoen kan førstegangskøberen spare op til det første køb af bolig. Kontoen skal være fradragsberettiget, så man som førstegangskøber får bedre mulighed for at spare op til udbetalingen til købet af sin første ejerbolig.
Principielt vil det føre til prisstigning, hvis flere får råd og efterspørgslen derfor øges. Det hjælper reelt nuværende ejere og er altså det modsatte af det erklærede mål.
12 Aug 2022 - permalink
Det startede med en artikel af Felix Krause, der forklarer at Facebook og Instagram apps indsætter JavaScript kode på besøgte hjemmesider gennem deres egen mini-browser i appen:
Det gør det muligt for Instagram at overvåge al aktivitet på eksterne hjemmesider, uden tilladelse fra hverken brugeren eller hjemmesidens udbyder [min oversættelse]
Det inkluderer indsamling af brugernavne og adgangskoder, betalingskort, tidligere køb på hjemmesiderne, scrollposition (en indikation af læseaktivitet), klik og kopiering af tekst og billeder! Krauses undersøgelse indikerer dog kun indsamling de besøgte hjemmesiders adresse.
Herfra en god artikel af Adrian Holovaty om flere problemer med mini-browsere i apps, f.eks. irritation ved at de ofte medfører at jeg skal logge ind igen på den besøgte hjemmeside, men fremhæver de vigtige sikkerhedsmæssige problemer:
Når en app viser en hjemmeside via et webview [mini-browseren nævnt ovenfor], har appen kontrol over siden. […] Det betyder at appen kan indsætte vilkårlig JavaScript på enhver hjemmeside, der vises i det webview [min oversættelse]
Og videre til browserprogrammør Alex Russells serie om betydningen af browservalg, del 2:
Selvfølgelig ville de [Facebook] blive grebet i at spore brugere over internettet via in-app browsere, præcis som denne artikel advarede om sidste år [min oversættelse]
Der er mange vigtige pointer i de nævnte artikler, men konkret, sikkerhedsmæssigt er konklusionen klar: Sørg altid for at åbne links til hjemmesider i den fulde browser på telefonen.
21 Jun 2022 - permalink
Fantastic advice by Ward Cunningham, developer of the first wiki and much, much more:
I can't tell you how much time is spent worrying about decisions that don't matter. To just be able to make a decision and see what happens is tremendously empowering, but that means you have to set up the situation such that when something does go wrong, you can fix it. […] When you get in situations where you cannot afford to make a mistake, it's very hard to do the right thing. So if you're trying to do the right thing, the right thing might be to eliminate the cost of making a mistake rather than try to guess what's right.
Said in the context of software development, I think it applies to many aspects of life.
30 May 2022 - permalink
Impressive work from 2017 by Scott Farrar, May-Li Khoe and Andy Matuschak exploring how to build digital tools to help manipulate and understand math concepts:
What if you had some new way to represent numbers in your head—and manipulate them in your hands—that made certain thoughts easier to think? We've designed new interactive representations of numbers to attempt just that.
Many of the ideas have been implemented on Khan Academy today.
19 May 2022 - permalink
Jeg har tænkt lidt mere på hvad den stigende rente og inflationen gør ved boligpriser og afdragsbyrde. I dag er den faste rente på et 30-årigt obligationslån steget til 4% (rd.dk) fra 1,5% tidligere i år. Det betyder at et rent annuitetslån er blevet godt 1200,- dyrere om måneden pr. million før skat. For at ramme samme ydelse, skal lånebeløbet falde med ca. 25% (før rentefradrag)!
Det ser ud til at også bankerne er ved at melde det ud, i første omgang Handelsbanken (Finans.dk 18. maj):
Vi venter således som udgangspunkt, at huspriserne på landsplan vil falde med i omegnen af 10-15 pct. over det kommende års tid, og vi vil bestemt ikke udelukke mere markante prisfald i de dyreste områder som for eksempel lejlighedsmarkedet i København.
Og Nordea Kredit og Jyske Realkredit (Finans.dk 19. maj):
I kommuner, hvor boligpriserne er uændrede i forhold til 1. januar 2021, skal boligkøbere forhandle et afslag på 16 pct. hjem, før de er kompenseret for de sidste 16 måneders stigende renter.
Samtidig er prisen steget på både varme, transport og fødevarer, så rådighedsbeløbet udhules. Det er længe siden vi har været i sådan en økonomisk situation.
18 May 2022 - permalink
More nostalgia :) Mihai Parparita:
I wondered what it would take to extend the Basilisk II support to have a macintosh.js-like experience in the browser, and ideally go beyond it.
Experience the classic Mac with System 7 or MacOS 8 right in the browser! I love it!
08 May 2022 - permalink
DKB:
Why are people searching Reddit specifically? The short answer is that Google search results are clearly dying. The long answer is that most of the web has become too inauthentic to trust.
In addition to being offended by their privacy invading practices, it seems to me that the results have been deteriorating over the years. And the ads take up ever more space.
I switched to DuckDuckGo some years ago and while I can't say I haven't looked back, I prefer it for many search terms.
29 Apr 2022 - permalink
NASA's Ingenuity Mars Helicopter spots debris from Perseverance's landing equipment.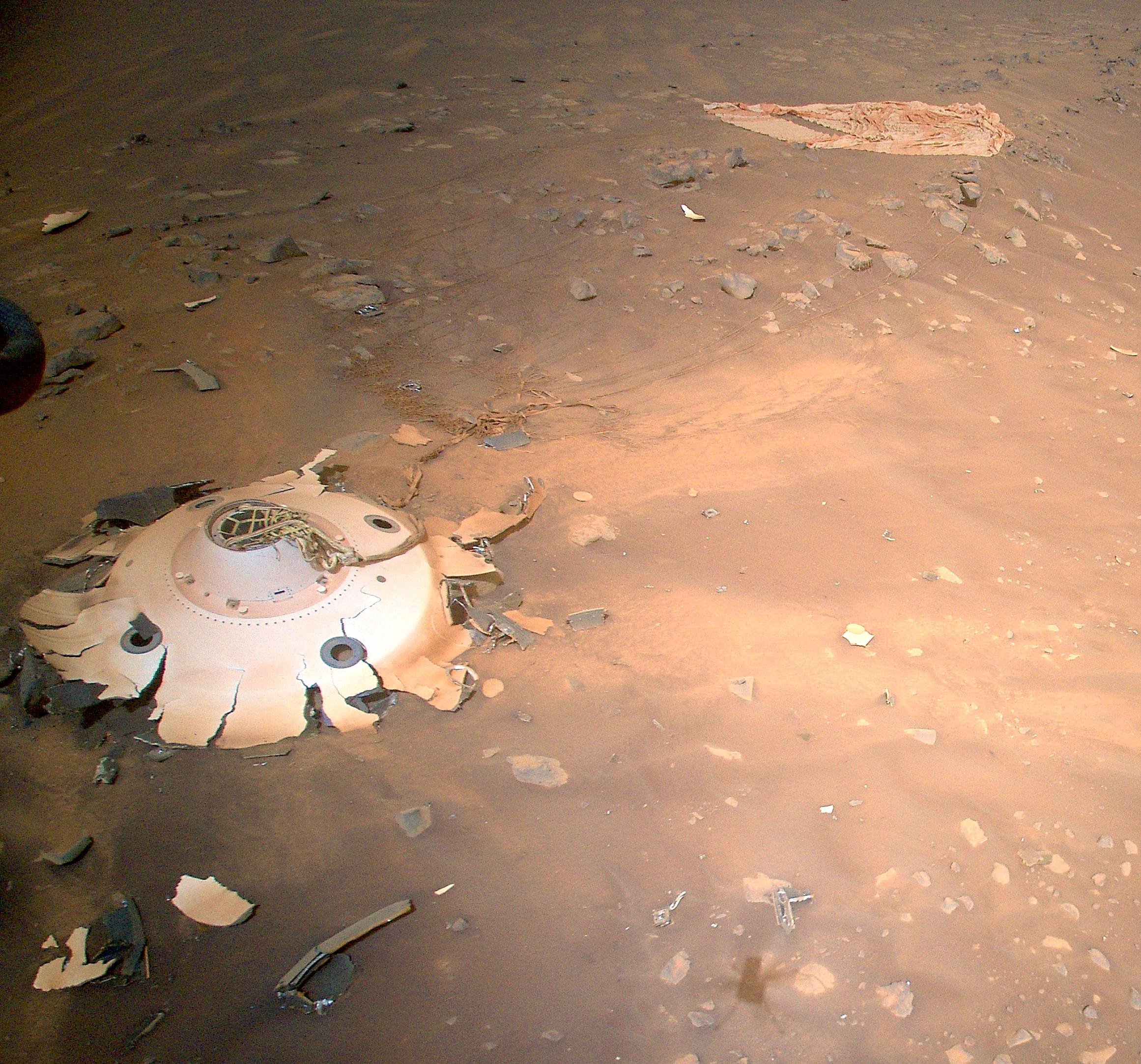 Teddy Tzanetos, Ingenuity's team lead at NASA's Jet Propulsion Laboratory in Southern California:
"Every time we're airborne, Ingenuity covers new ground and offers a perspective no previous planetary mission could achieve. Mars Sample Return's reconnaissance request is a perfect example of the utility of aerial platforms on Mars."
Stunning and otherworldly images taken, incredibly, by a robotic helicopter on Mars!
27 Apr 2022 - permalink
Anil Dash:
It is still truly possible for one person to make a website, without asking permission of any of the giant tech companies, and create an experience that touches millions of people. Maybe it's to share a meaningful experience, or a fun game, or a weird obsession, or just to tell a story — the web was born to make these things possible.
I would absolutely love if the wild creativity from the early days of the web came back.
27 Apr 2022 - permalink
Classic bitmaps extracted from the old HyperCard stack "Art Bits" by Apple! Really brings back memories :)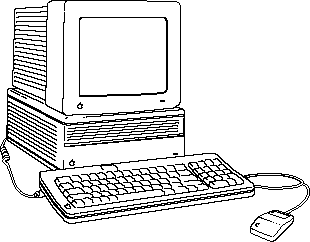 26 Jul 2021 - permalink
The Guardian reports:
Italy could be forced to pay millions of pounds in damages to a UK oil company after banning new drilling near its coast.

The case has sparked outrage at the secretive international tribunals at which fossil fuel companies can sue governments for passing laws to protect the environment – amid fears that such cases are slowing down action on the climate crisis.
This is outrageous but expected. The ISDS is being used to let the fossil industry continue unabated. It never belonged in healthy countries with well established institutions and rule of law.
19 Apr 2021 - permalink
We need legislation in this area, fast.
Every day, consumers are exposed to extensive commercial surveillance online. This leads to manipulation, fraud, discrimination and privacy violations. Information about what we like, our purchases, mental and physical health, sexual orientation, location and political views are collected, combined and used under the guise of targeting advertising. […]

Together with 55 organizations and more than 20 experts, NCC is asking authorities on both sides of the Atlantic to consider a ban.
25 Mar 2019 - permalink
Valentin Amrhein:
A small p-value indicates that something is wrong with the model, but it does not indicate what is wrong.
07 Oct 2014 - permalink
Jamie Davies, professor of experimental anatomy at the University of Edinburgh in Aeon:
If we recognise that genes do not make body features, they make the machines that organise body features adaptively, that shift in perspective does much to lay to rest the long debates about nature versus nurture.
Very good.
11 Feb 2014 - permalink
Emily Lakdawalla from Planetary Society:
A big question is whether we even still know how to communicate with the spacecraft. It was built in the 1970s, at the same time as the Voyagers. But we've been in continuous communication with the Voyagers since their launch; the same isn't true of ICE.

[…] in the 30 years since it departed Earth we've lost the ability to speak its language.
04 Apr 2013 - permalink
Joel Spolsky on software patent trolls:
It is organized crime, plain and simple. It is an abuse of the legal system, an abuse of the patent system, and a moral affront.
Indeed.
17 Mar 2013 - permalink
Bruce Schneier on surveillance online:
All of us being watched, all the time, and that data being stored forever. This is what a surveillance state looks like, and it's efficient beyond the wildest dreams of George Orwell.
17 Mar 2013 - permalink
In social news, the front page is king. Most users never go beyond the first or second page of top stories. […]

The effect of this is that we're looking at a fast-flowing river of information through a pinhole.
21 Mar 2012 - permalink
Small Safari extension I wrote inspired by this XKCD that "improves" the internet by replacing all occurrences of keyboard with leopard.
25 Feb 2012 - permalink
In the next release a new feature will be impossible to implement because class A has intimate, incestuous, biblical knowledge about class B. It seemed to work but the child of this relationship is going to cause you problems for the rest of its life even if you manage to separate the star-crossed classes and send them back to their families.

Here's the thing: you are not ruthless enough.
Do it right the first time or you'll have a "Giger-esque state-driven nightmare".