29 Apr 2022
NASA's Ingenuity Mars Helicopter spots debris from Perseverance's landing equipment.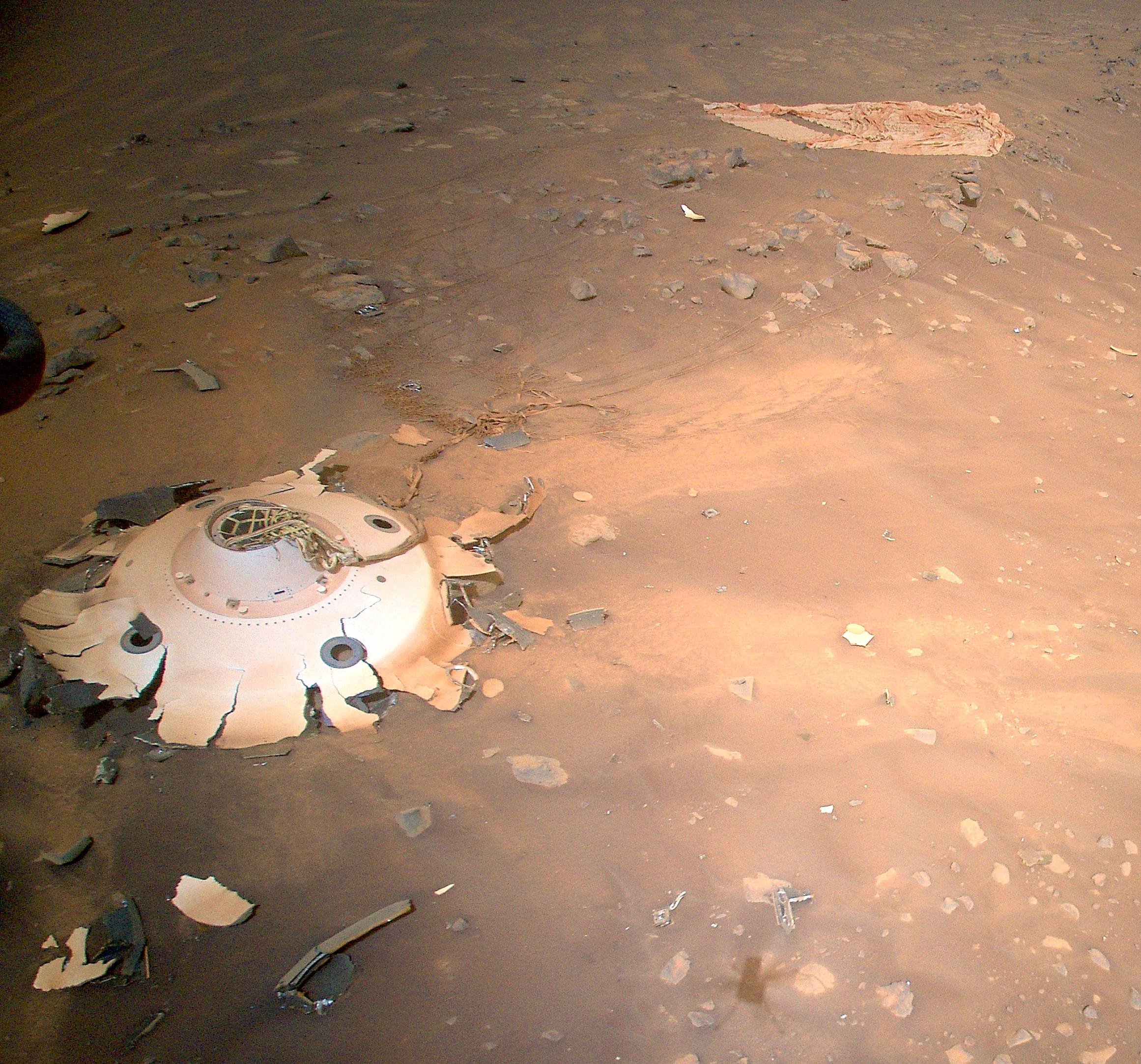 Teddy Tzanetos, Ingenuity's team lead at NASA's Jet Propulsion Laboratory in Southern California:
"Every time we're airborne, Ingenuity covers new ground and offers a perspective no previous planetary mission could achieve. Mars Sample Return's reconnaissance request is a perfect example of the utility of aerial platforms on Mars."
Stunning and otherworldly images taken, incredibly, by a robotic helicopter on Mars!