A Fortnight and some in London
19th September, 2006
I've been with Joshua Interactive for a week now and it has been a great week. The atmosphere is relaxed yet busy and my colleague with whom I build the project seems likke a nice guy. Leaving the flat around half past eight and returning close to 19, the days are long yet pass quickly.
Malene had arranged tickets to a Wall of Sound night at a club called The Fabric. The place is big enough for about 2000-2500 people and as the night progressed it got almost full.
We were both a little tired Saturday so we went to Covent Garden Market for a couple of hours. Much more human in size than Camden Town Market and with less interesting things, we had a good time never the less. On our way home we had lunch at a great little place called 'Wings', serving delicious chicken themed Italian bread sandwiches.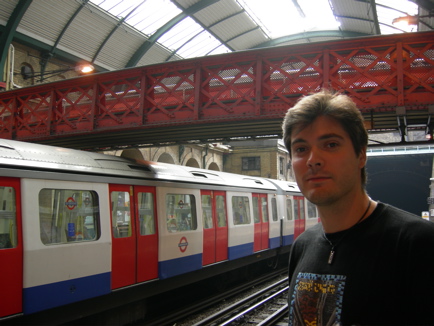 Though I am still far from calling myself familiar with the geography of London, getting around in the weekend really helps building that inner map of the city and going by bus means you get a chance to see the city on the way. The seemingly disjoined parts of London as a result of travelling by tube are coming together in my head, connected by bigger roads such as Oxford Street, Regent Street and Edgware Road. Walking down any small street, however, still provides plenty of opportunities to get lost. Knowing your way around a city is as with most other things - having seen it before really helps.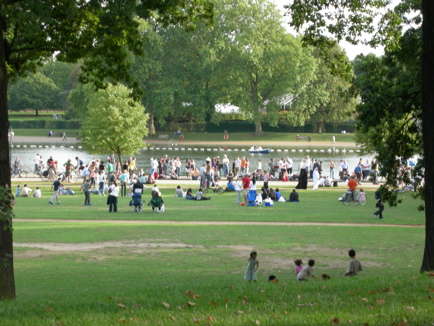 Today we went for a walk in Hyde Park. The weather is still unusually warm and sunny considering it's mid-september. I'm still not used to all the people living here. The park was full of people enjoying the beautiful day.
I bought myself one of the excellent new iPod nanos. I really like the silver version, matching my MacBook Pro and although the black is gorgeous I don't really need the 8GB. My 15GB 3rd gen iPod was starting to feel a bit clunky and I thought now would be a good time to buy a replacement. Comparing the two iPods side by side you really appreciate the advancement.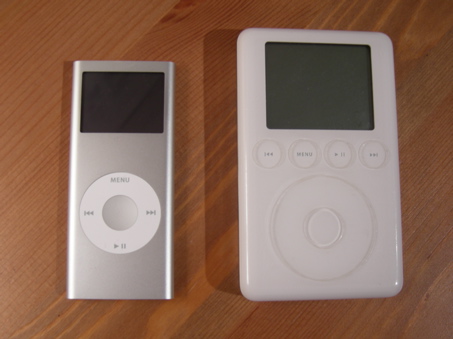 Unfortunately the open wifi spots in our neighbourhood have become rather unstable and as a result we are offline most of the time. Not an optimal poisition to blog from. I just hope it wont dissappear all together.